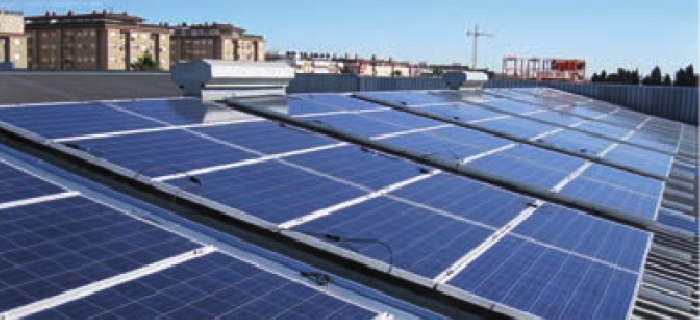 Propriety: Ajuntament d'Aldaia
Engineering: CMD Ingenieros
Location: Aldaia, España
Year: 2011
PEM: 116.000 €
The installation is based on a photovoltaic generator. This generation system consists of photovoltaic modules electrically connected together. The output current is connected to a power inverter that will provide the AC suitable for injection into the electricity grid. The protection needed for this type of installation, as well as supporting structures for photovoltaic modules is included.
FACILITIES ENGINEERING / Drafting and Construction Management of the PV system.
CIVIL ENGINEERING / Calculation metal support structure.