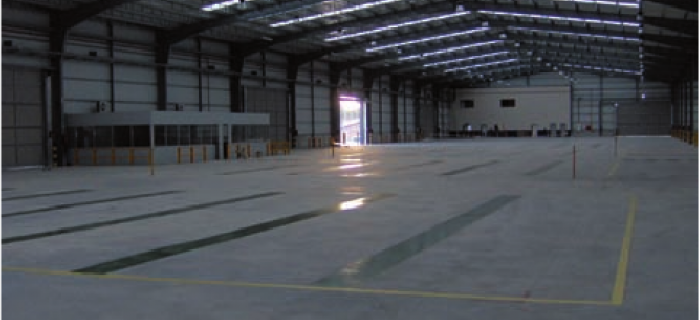 Propriety: Transfesa
Engineering: CMD Ingenieros
Location: Polígono Juan Carlos I / Almussafes (València), España
Year: 2005
PEM: 1.250.000 €
Logistics industrial building, 65x165m (10,750 m2). Land developed surface of 95x205m (19.500 m2). Two slopes roof, steel frames composed of two spans of 32.5 m located every 10 meters and a 5 meters canopy in the perimeter. Logistics build equipped with loading and unloading docks. It is remarkable the study on the maneuverability of articulated trucks of 15 m length in its maneuvers access, turning and berthing. Two office premises of precast concrete and steel beams and columns. Profund study of industrial pavements and roadways, under severe stress conditions.
CIVIL ENGINEERING / Construction project and management.