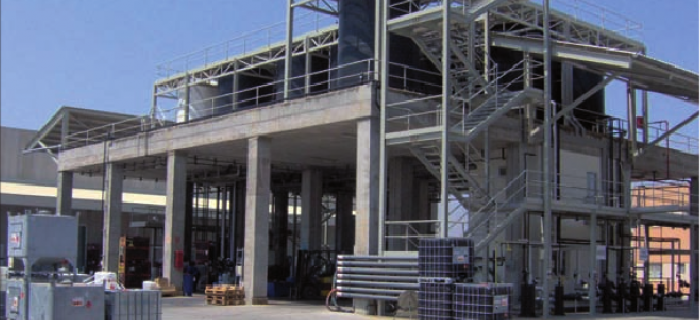 Propriety: Brenntag Química
Engineering: CMD Ingenieros
Location: Massalfassar (València), España
Year: 2003 (Fase 1)
PEM: 660.000 €
Enlargement of the facilities in Brenntag Chemical Company, including new industrial building. Design and construction of a concrete elevated bund for large tanks for chemicals storing, with a very high overload. Area very close to the ocean with very poor geotechnical conditions, and an aggressive chemical environment to concrete. Development of 9,500 m2 land, built in the industrial area of Massalfassar, Valencia.
CIVIL ENGINEERING / Construction project and management.