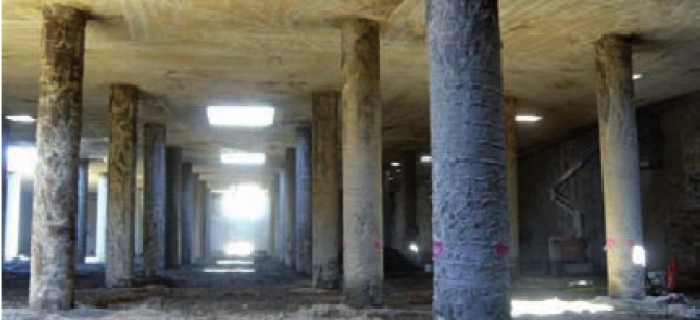 Propriety: Ajuntament de València
Engineering: CMD Ingenieros
Location: Valencia, España
Year: 2007
PEM: 5.900.000 €
Underground reservoir of 18,000 m3 by the ocean. Phreatic level 1 m deep. Screen walls without temporary anchors. Complex buoyancy building problem due to the water overpressure.
CIVIL ENGINEERING / Design and calculation of structure and foundation.